2021 (No. 1)
AHEAD Update
Dear AHEAD Colleagues:
Welcome to the latest issue of the AHEAD Update. As always, if you would like to post an item in the next Update, please just send it to us – thanks.
Special Half-Day Symposium: February 23rd, 2021
https://www.worldwildlife.org/pages/exploring-ways-to-prevent-future-pandemics
New Resources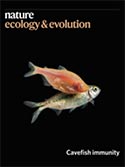 Lindsey, P et al. (2020) Conserving Africa's Wildlife and Wildlands through the COVID-19 Crisis and Beyond.
Nature Ecology and Conservation
A team of over 20 collaborators examines the negative impacts the COVID-19 crisis has had on biodiversity conservation in Africa, and the actions needed to mitigate them.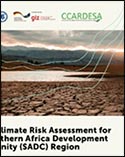 Quinn, C et al. (2020) Rapid Climate Risk Assessment for the Southern Africa Development Community (SADC) Region.
CGIAR CCAFS
Like much of Africa, the SADC region remains fundamentally dependent on a resilient agricultural system and natural resource base. This report assesses the distribution of climate hazards and associated social and biophysical vulnerability in order to identify climate risk hotspots.
Xu, W et al. (2021) Barrier Behaviour Analysis (BaBA) Reveals Extensive Effects of Fencing on Wide-Ranging Ungulates.
Journal of Applied Ecology
How animals respond to barriers like fences is species-specific. While some are able to navigate them, others become trapped. Using GPS collaring data, satellite imagery and Barrier Behaviour Analysis, researchers provide a tool to help inform conservation efforts and fencing decisions.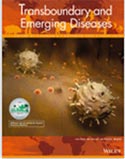 Mukarati, NL et al. (2020) A Serological Survey of Bacillus anthracis Reveals Widespread Exposure to the Pathogen in Free‐Range and Captive Lions in Zimbabwe.
Transboundary and Emerging Diseases
The widespread presence of anthrax antibodies in lions in protected areas, irrespective of absence of reported disease outbreaks, confirms a much larger circulation of B. anthracis in Zimbabwe. These results raise new questions on the epidemiology of anthrax in endemic regions.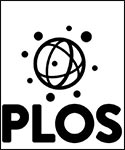 Mukarati, NL et al. (2020) The Pattern of Anthrax at the Wildlife-Livestock-Human Interface in Zimbabwe.
PLoS Neglected Tropical Diseases
Improved understanding of the impacts of anthrax and the factors responsible for its continued expansion points to the need for additional resources for surveillance and containment in order to improve rural livelihoods and enhance wildlife conservation efforts.
Upcoming Meetings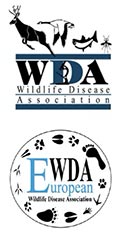 69th WDA & 14th EWDA Joint Conference Virtual event 31 Aug-2 Sep 2021
Originally planned to take place in Cuenca, Spain, the meeting will be transformed into a digital one. Professionals working in wildlife health management as well as students, researchers and those concerned with the wildlife-domestic animal-human interface are invited to this unique opportunity to share their knowledge. Abstracts are due by 18 April 2021.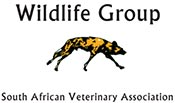 SAVA Wildlife Congress Hybrid event 11-13 Mar 2021, Onderstepoort, South Africa
The conference will be a blend of in person and virtual learning, with focus areas including immobilization and tranquilization.
Again, if you have items for the next AHEAD Update, please just let us know – thanks.
Yours in conservation and development,
Steve & Shirley
Steve Osofsky, DVM
Cornell University, College of Veterinary Medicine
Jay Hyman Professor of Wildlife Health & Health Policy
AHEAD Program Coordinator
s.osofsky@cornell.edu
Shirley Atkinson, MSc
Cornell University, College of Veterinary Medicine
Assistant Director, Wildlife Health & Health Policy
AHEAD Regional Coordinator
s.atkinson@cornell.edu
What is AHEAD?
AHEAD works to create enabling environments that allow different and often competing sectors to literally come to the same table and find collaborative ways forward to address challenges at the interface of wildlife health, livestock health, and human health and livelihoods. We convene stakeholders and provide technical support and resources for projects locally identified as priorities. AHEAD, one of the first applied One Health programs, recognizes the need to look at health, disease, and the environment together, while always taking a given region's socioeconomic, political, and policy context into account.